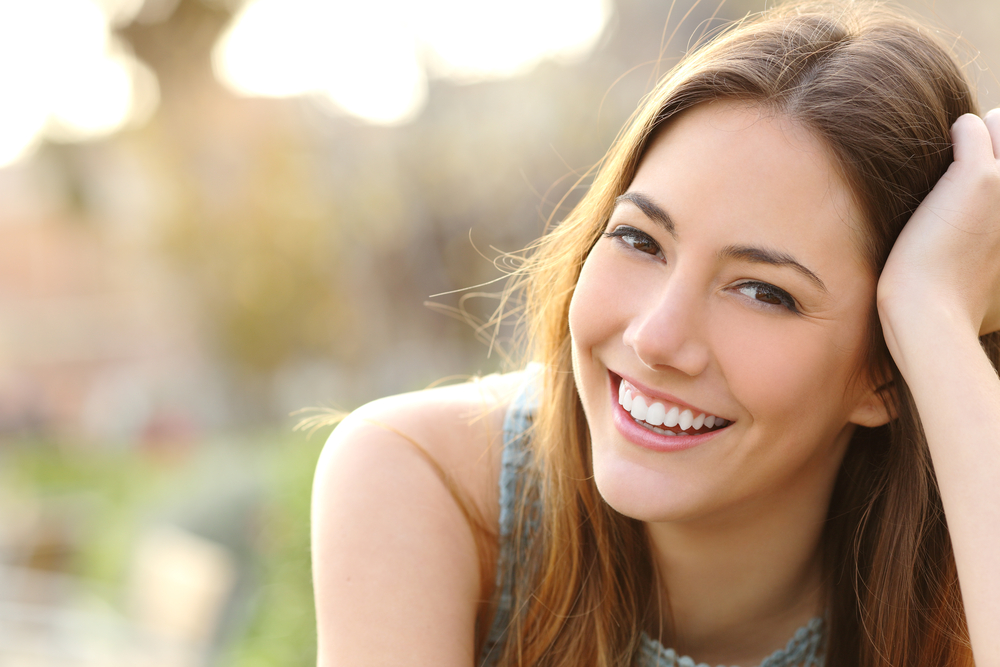 Dental veneers conceal cosmetic imperfections and improve the appearance of the teeth.
Dental veneers are thin shells that are bonded to the front surface of the teeth in order to conceal a range of cosmetic imperfections. Veneers can be made from a number of different materials, including composite resin and porcelain. If you have noticed a cosmetic issue, such as discolouration, stains, chips, or unevenly sized teeth, you could benefit from this popular treatment. Read on to find out more about what the process involves, and if it's worth considering for your particular needs…
What does the treatment involve?
In most cases, dental veneers are made from porcelain, which is a very durable material. In order to have porcelain veneers custom-made, your dentist will need to take impressions of your teeth. These impressions will then be sent to a dental laboratory, where your veneers will be carefully fabricated.
Your teeth will need to be prepared for your veneers. During this process, your dentist will shave off a small amount of enamel to ensure that your veneers fit properly. Temporary veneers will be placed while you wait for your permanent veneers to be fabricated.
When your permanent veneers are ready, your dentist will take off your temporary veneers and use a special bonding cement and curing light to secure your veneers onto the surface of your teeth.
Why consider dental veneers?
Dental veneers can enhance the appearance of one's smile quite considerably. They can be used to conceal a wide range of imperfections — these include chips; discolouration that cannot be resolved with a whitening treatment; unwanted gaps between the teeth; unevenly sized or shaped teeth; and mild misalignment.
One of the main benefits of dental veneers is that they are very durable. With the right care and maintenance, it is possible for veneers to last for many years.
Are they easy to maintain?
Dental veneers are easy to take care of once they have been placed. It is important that you practice proper oral hygiene by brushing your teeth at least twice a day, flossing every day and seeing your dentist for regular check-ups.
It is also important that you avoid chewing on particularly hard objects that could cause damage to your veneers — these include ice, finger nails and items like pens and pencils. You should try to avoid chewing with your front teeth when eating hard foods — rather chew with your back teeth as much as possible.
Habits like clenching your jaw and grinding your teeth can cause serious damage to your veneers, so if you are struggling with these issues, it is advisable that you speak to your dentist about possible solutions. Your dentist may recommend that you wear a retainer or splint in order to protect your dental veneers.
By taking the proper precautions and maintaining your oral health and hygiene, you can expect your porcelain veneers to last for up to 15 years.
How can we help?
At Murwillumbah Dental, we offer a number of cosmetic treatments designed to improve the appearance of one's smile. If you are concerned about chips, stains or discolouration, you might consider dental veneers.
At our practice, we offer porcelain veneers which are custom-made to achieve a natural-looking result. If you are interested in the treatment but are not sure if you are a suitable candidate, we encourage you to come in and see us. We will evaluate your oral health and let you know if dental veneers are right for you. If you decide to go ahead with treatment, you will need to come in for two appointments so that impressions of your teeth can be taken, your teeth can be prepared, and your veneers can be permanently bonded.
To find out more about the process of having dental veneers placed, please have a look here.
To arrange an appointment to see us, please get in touch with us here or give us a call on (02) 6672 1068.