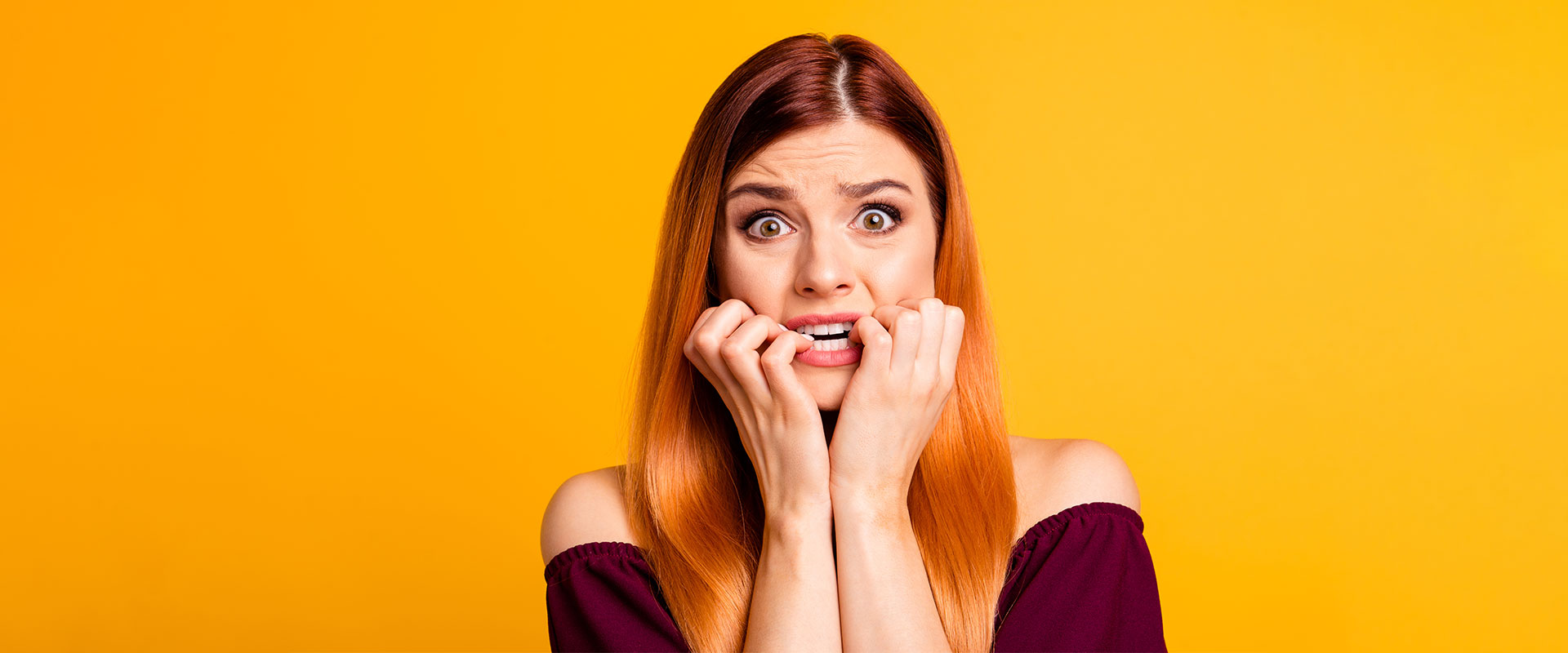 If you are nervous about visiting the dentist, you are not alone.
Does the thought of making an appointment with the dentist give you the shivers? Dental anxiety is a fairly common issue, and you may be surprised to learn that even some of the most successful stars are afraid of the dentist. Read on to find out which celebrities are scared of dental treatments, despite their beautiful smiles.
Kelly Osbourne
Famous from a young age, Kelly Osbourne has enjoyed success as a songwriter, singer and fashion designer. The entrepreneur openly admitted on Twitter that she suffers from a real fear of the dentist. That said, she still attends her dental appointments for the sake of her oral health. In fact, after attending a dental visit, she went on to publicly thank her dentist for their care on social media.
Jennifer Aniston
Loved around the world for her gorgeous smile, it may be surprising to learn that the Friends actress actually gets nervous about visiting her dentist. The star has, however, found ways to deal with her anxiety and it has been reported that her dentist plays music on his guitar to calm her down while she waits for her dental procedures to begin.
Kevin Hart
Kevin Hart is a successful comedian who makes people laugh on a daily basis. Despite having a great smile, the funny guy has shared some honest truths about his dental visits on social media platforms, including Twitter and Instagram. He's posted selfies before having his teeth cleaned, asking his fans jokingly to pray for him. Although he isn't a fan of the dentist, Hart still makes sure that he goes in regularly in order to maintain his bright, healthy smile.
David Archuleta
David Archuleta is a performer who made it as a runner-up on the seventh season of American Idol. Back in 2009, the singer-songwriter had to have his wisdom teeth removed, and reached out to his fans on YouTube in search of advice and support to try and find out what to expect from the procedure.
Harry Styles
Famous for his music, both as a member of One Direction and as a solo artist, Harry Styles as a picture-perfect smile for which celebrities are so well-loved. But the singer and songwriter has openly admitted on Twitter to being scared of the dentist.
How to deal with dental anxiety
If going for dental procedures makes you feel anxious, you will be pleased to know that we offer the option of IV sedation. An IV sedation is administered in small doses through a very small needle in your arm continuously throughout your procedure. As soon as the sedation begins to take effect, you will feel yourself relaxing. You will remain in this relaxed, drowsy state for the duration of your procedure, during which time you will be able to breathe unassisted. This means that you won't need a ventilating machine at any point in the process.
One of the major benefits of IV sedation is that the recovery time is very short. You will be able to walk around almost immediately after your procedure has been completed, although we don't recommend that you drive yourself home as you may still feel sleepy and relaxed for a while following your dental visit.
It is important to note that as with any type of sedation, there is a small risk of certain side effects following IV sedation. Some of these possible side effects include dizziness and nausea, which will resolve with time.
If you suffer from dental anxiety, please do let us know as IV sedation can be given to any patient who has a fear of needles or has had a bad experience in the past. We are able to use this form of sedation for most procedures, from general check-ups and cleans to more complex procedures like dental implant surgery and wisdom teeth extraction.
If you would like to find out more about IV sedation or are ready to make an appointment, please don't hesitate to get in touch. Our team looks forward to welcoming you to our practice and is dedicated to facilitating a comfortable and relaxed experience.