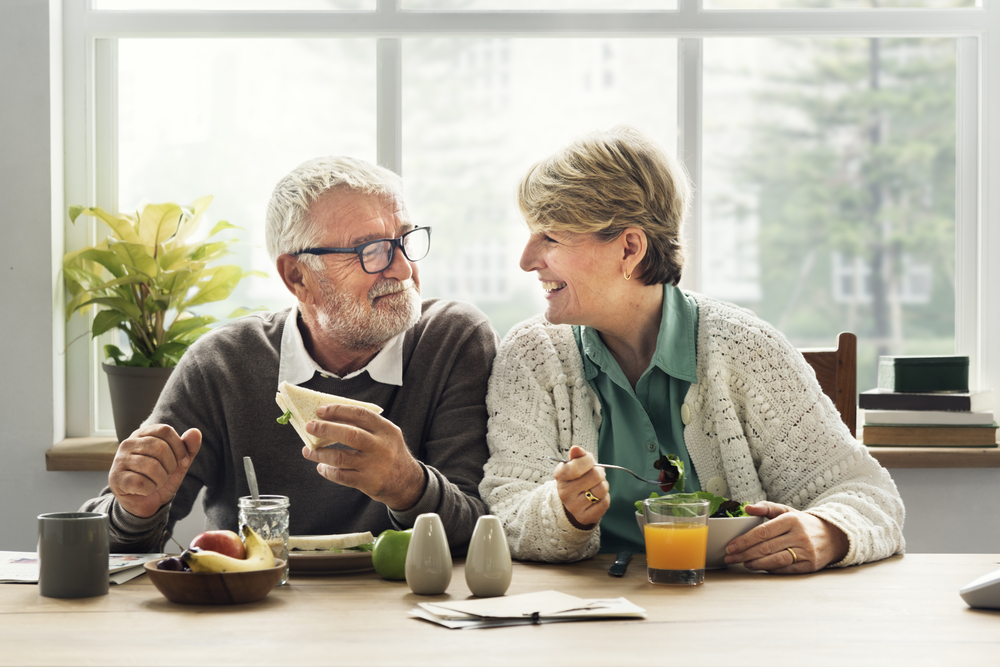 Dentures require regular care to maintain both comfort and oral health.
If you are missing some or all of your teeth, you might consider dentures. The treatment remains a popular and effective option, and can go a long way towards improving one's overall oral health. Thanks to advancements in modern dentistry, dentures now look and feel much more natural than before and can really enhance the appearance of one's smile. It is important to understand, however, that in order to enjoy optimal oral health in the long-term, it is essential that you clean your dentures regularly. Here's how to take proper care of your dentures so that you can keep your smile in good condition…
How should you clean your dentures?
Even though dentures are false teeth, they are still prone to the build-up of plaque throughout the day. Plaque contains harmful bacteria that, if left to accumulate, can increase your risk of developing oral health issues like gum disease and bad breath.
To remove plaque and keep your mouth healthy, it is important to clean your dentures regularly. To do so, you should brush your dentures with a soft-bristled toothbrush and a mild soap or denture cleaner twice a day. Don't use toothpaste as it tends to be quite abrasive and can cause damage.
Besides regular brushing, you should also thoroughly clean your dentures every night when you take them out of your mouth. Begin by rinsing them with warm water before brushing them to remove plaque and food particles. Rinse them again with warm water and then soak them in water or a specially formulated denture solution overnight.
How do you maintain dentures?
Although dentures are made to last for many years, they do tend to be fragile and can break if they are not handled with care. Take extra care when you remove your dentures for cleaning, and be sure to avoid any harsh cleaning products that could cause damage.
Soaking your dentures overnight will prevent them from becoming brittle and warped — use lukewarm or cool water as hot water could change their shape.
If you do notice some damage to your dentures, it is advisable that you see your dentist as soon as possible so they can be repaired or replaceds.
Which foods should you avoid?
In order to keep your dentures in good condition and prevent damage, there are a few foods that are best avoided. Sticky foods like candy can get stuck in your dentures and should be avoided, while particularly hard foods like whole nuts and popcorn can also damage your appliance. Foods that require a lot of pressure to bite into — think whole apples, raw carrots and corn on the cob — can cause your dentures to dislodge and loosen.
There are also a few foods and beverages that could stain your dentures — these include dark fruits and berries, coffee, red wine and dark or tomato-based sauces. To keep your false teeth looking good, it is worth enjoying these foods and drinks in moderation only.
How can we help?
At Murwillumbah Dental, we offer a comprehensive range of restorative dentistry services, including dentures. If you are considering the treatment as a means of restoring your smile and improving your oral health, we encourage you to come in and see us. We offer complete dentures for those who need to have all their natural teeth replaced, as well as partial dentures for those who have some natural teeth remaining. We also offer implant-supported dentures for suitable candidates.
If you already have dentures and would like some advice on maintaining your appliances, as well as your oral health, our team is happy to help. We love to keep our patients informed and empowered when it comes to maintaining a healthy smile.
If you would like to find out more about dentures and how they could benefit you, please have a look here.
To arrange an appointment to see us, please get in touch with us here or give us a call on (02) 6672 1068.